WINDOW SLIP DIY KITS CAN…
fIX nonfunctioning windows
fIX uninsulated & drafty windows
Preserve the vintage charm
& More…
All while maintaining the original glass.
The Problem
.
You love the look of your vintage windows, but they're not aging gracefully. You're torn because you could always get brand-new, energy-efficient window replacements, but you don't want to lose the charm.
Owning an old home can sometimes be challenging. While you love the charm of your vintage home, it can be costly and time-consuming to manage.
Some of the challenges of owning an old home can include:
A loss of heat and air conditioning through leaky windows.
Water damage and leaks around window frames.
Difficulty installing and operating bulky storm windows.
Trouble reducing outside sound through single-pane windows.
A high cost to maintain vintage windows.
An impact on the original charm and value if you replace the windows.
Did you know that the average home can lose up to 30% of its heat or air conditioning energy through the windows? SLIPs are designed to maintain the beauty of your original windows while protecting you from the elements and increasing the insulation of your home. In terms of insulation power, SLIPs are similar to insulated glass conversions.
Another key aspect is that SLIPs will ensure your window sash remains fully operable, without any need to open two sets of windows as you get with many types of traditional storm windows.
The SOLUTION
.
To solve this problem, we created Slim Line Insulating Panes to take your Single Pane and transform it into a Dual Pane! This allows you to update your windows' efficiency while maintaining the character of your home or building.
INTRODUCING
THE SLIM LINE
INSULATING PANE | SLIP™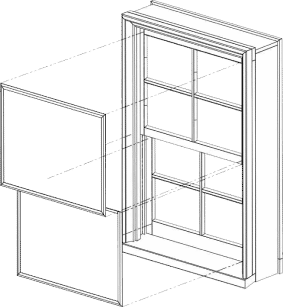 HOW DOES THE SLIP WORK?
The Slim Line Insulating Pane is a sleek, low-profile addition to your single-pane window.
We have made it possible to add a TEMPERED pane directly to each sash overlaying your current glass setup. This essentially turns your single-pane window into a simulated double-paned window. The frame of the SLIP™ is an attractive, low-profile, pressed metal extrusion.
This simple solution can rejuvenate single-hung, double-hung, casements, and more. This modernization is a long-term solution that does not need to be reinstalled each season.
SLIPs are highly effective, well designed, and well priced, giving you superior value compared to alternatives. SLIPs have a sleek look and feel with a low profile that blends into the sash; you'll hardly know they are there.
Another key aspect is that SLIPs will ensure your window sash remains fully operable, without the need to open two sets of windows or remove any components as you sometimes get with storm windows or inserts.
The Benefits
.
Adding SLIP™ to the windows in an average household will result in a cost savings of 72.9% for windows.
Our goal is to improve upon this by updating each window's efficiency while keeping the windows true to the look and feel of the building. So, how does the SLIP accomplish this?
Increased energy efficiency
Reduced sound
Less expensive than a window replacement
Maintains original window glass
Stays historically accurate and functional 
Solid, well-designed construction and material
Interior or exterior install
Options of clear, obscure, or Low-E
Tested and proven product (Click to check out large projects.)
Low future maintenance costs
Learn how the window upgrade products can increase comfort, save money, and provide a positive return on investment.
Need more reasons to choose Window SLIP?
Single-Pane Window
Without SLIP
Increases bills due to high energy loss
Single-Pane Window
With SLIP
Reduces bills by up to 72%!
ORDER YOUR CUSTOMIZED DIY KIT
.
Once you submit your window measurements, we'll assemble and ship your custom-made DIY SLIP™ Kits. These kits contain all of the custom-sized materials you'll need for a successful installation.
IT'S EASY. WE'LL WALK YOU THROUGH IT…
DO I INSTALL THIS PRODUCT MYSELF? Yes, and don't worry. We've prepared video guides to walk you through every step. With the help of these guides, most of our customers are able to install the kits themselves. However, any handyman or contractor will have the skill set to assist you in the event you need a little help.
HOW DO I GET STARTED? Every kit we create is customized to the measurements you provide, so start by watching out guide on how to measure your windows. Then, submit those measurements when you request a quote.
WHAT IF I NEED ASSISTANCE? You can always reach out to our team at sales@windowslip.com or fill out our contact form, and we'll be happy to answer any of your questions.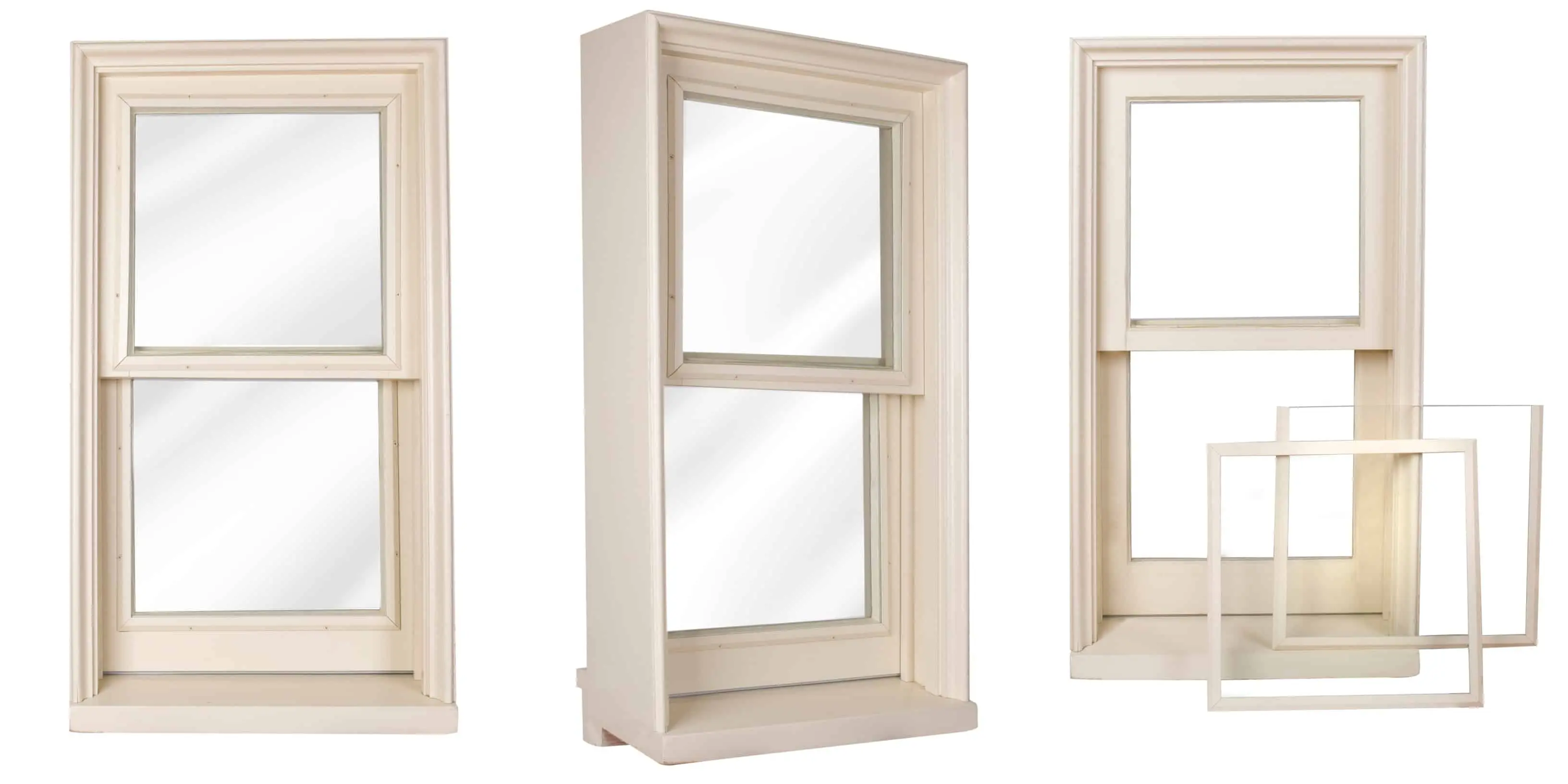 Casement SLIP™ cost
(1 TEMPERED CLEAR SLIP)
$200
Double-hung SLIP cost
(2 TEMPERED CLEAR SLIPS)
$365
NOT CONVINCED
?
Here are the top 10 reasons to upgrade your single-pane windows with a Window SLIP™.
"The SLIP Was A Game Changer For Me And My Family."
It's ingenious and I would recommend it to anyone who's wanting to keep their vintage windows but upgrade their insulation. I'm a PNW gal and they've just made a world of difference. Thank you Chosen for the great product – I couldn't be happier!
"Very Good Product"
11 out of 10 these guys are very knowledgeable and they have a very good product their installers are excellent craftsmen I would definitely recommend them for all of your vintage wood window needs.
"Hats Off To These Guys!"
This product is amazing!! I live in a house built in 1930's and Chosen was able make my windows more efficient, saving me money each month on my electrical bill.
"Would Give A Sixth Star If Possible!"
Wonderful product for my wood windows. Friendly associates.